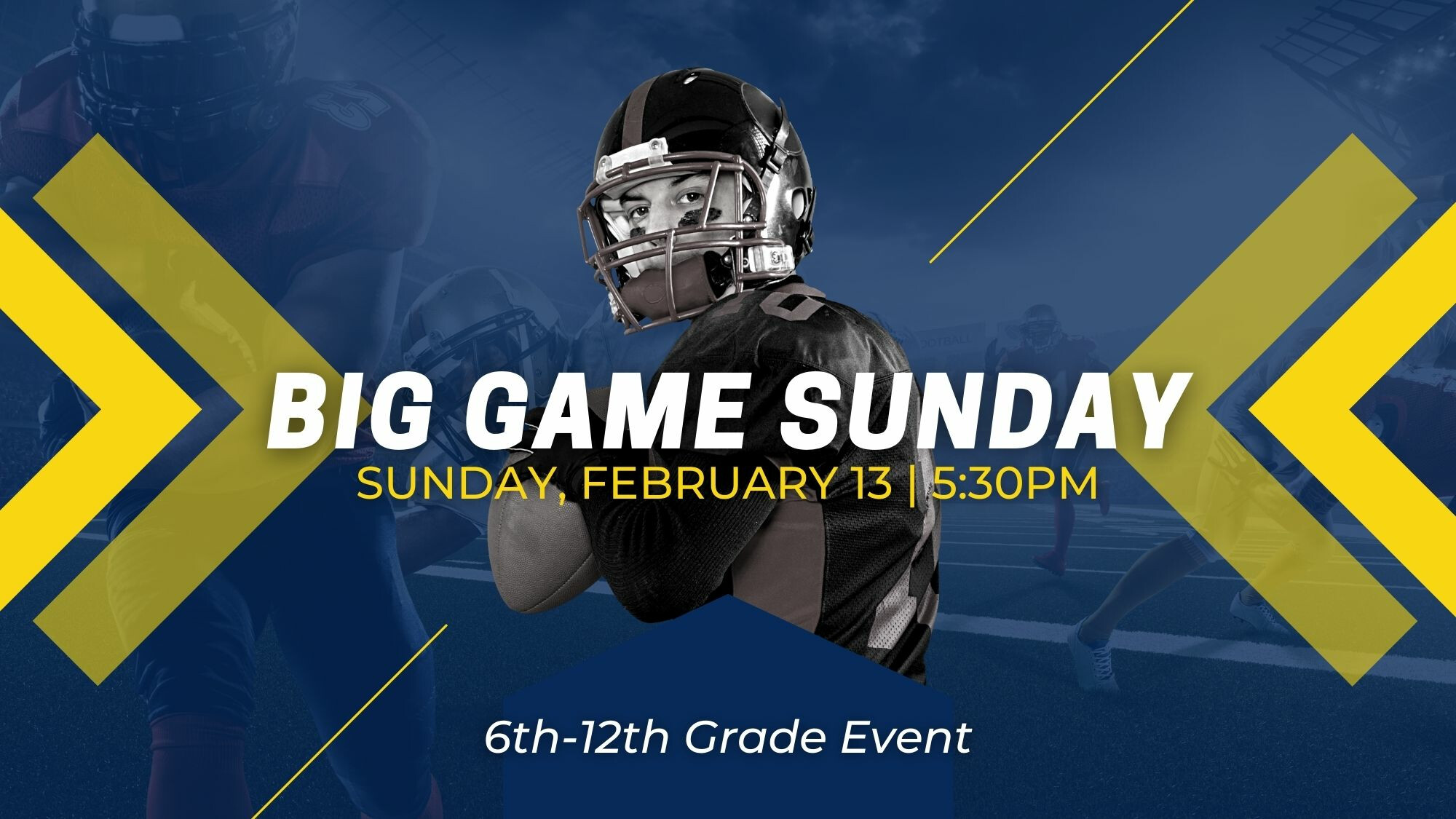 Sunday, February 13, 2022
,
5:30 PM - 8:00 PM
Location: Gym, 7509 E. Broad Street SW, Pataskala, OH US 43062
All 6th-12th graders are invited to the "Big Game" part on Sunday, February 13 at 5:30pm. Food, games, and watching the "Big Game" will all be a part of the event. Plan to enter through Entrance #3.
Contact: