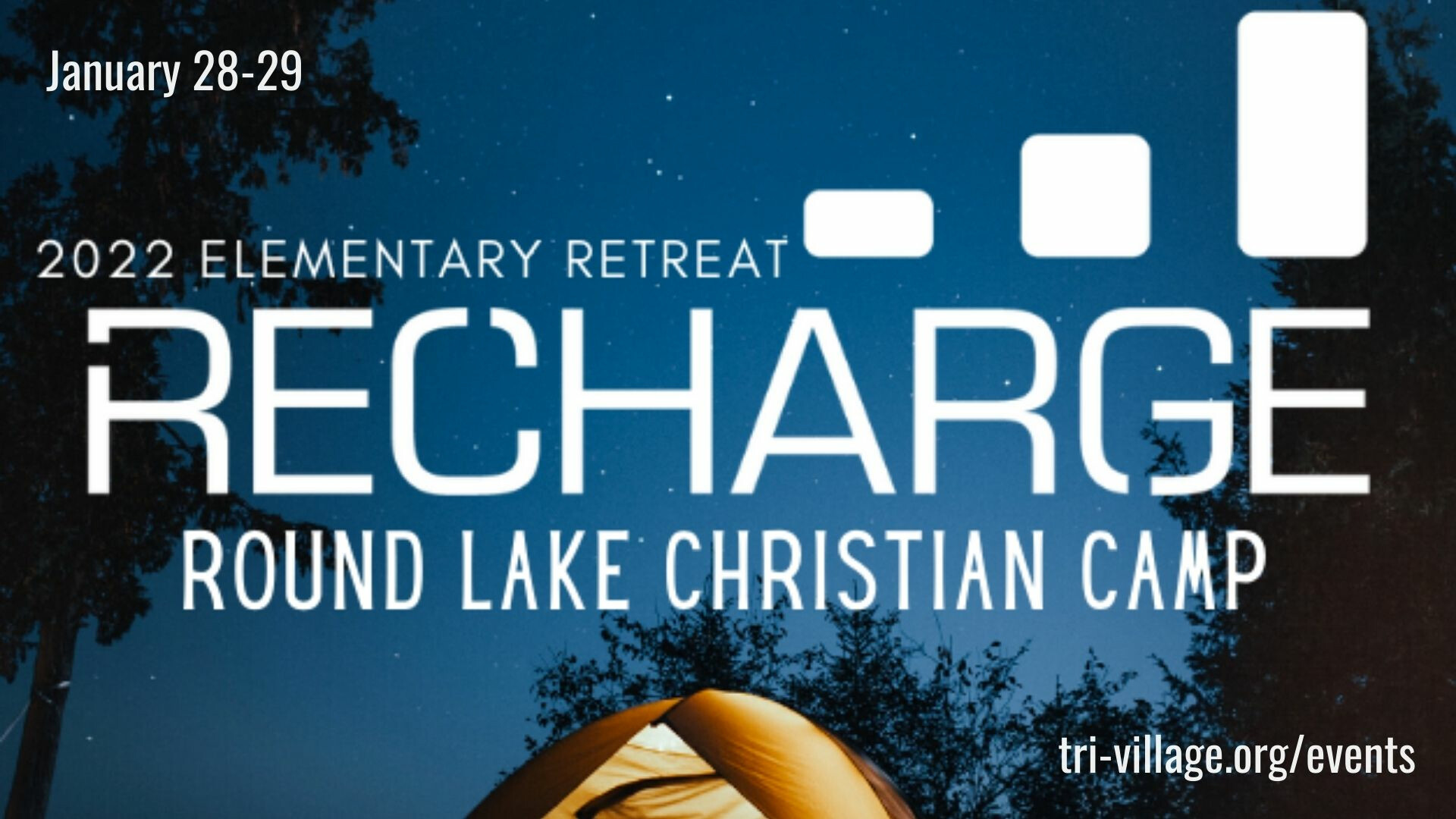 Friday, January 28, 2022
,
5:30 PM - Saturday, January 29, 2022, 4:00 PM
Theme: Recharge (Matthew 5:16)
We all get tired and worn out. Just like we need to recharge our phones, we also need to recharge our lives by spending time with Jesus, connecting with others and serving people. This retreat will be for 4th-6th graders and held at Round Lake Camp in Lakeville, Ohio.
For additional information or to register, visit https://roundlake.org/event/elementary-retreat-0
Tri-Village also offers a 50% discount by using the code "22trivillage50p9R" when registering. If a child needs a camp scholarship, please contact . Children's Director Robin Wagner will also be attending the Elementary Retreat.