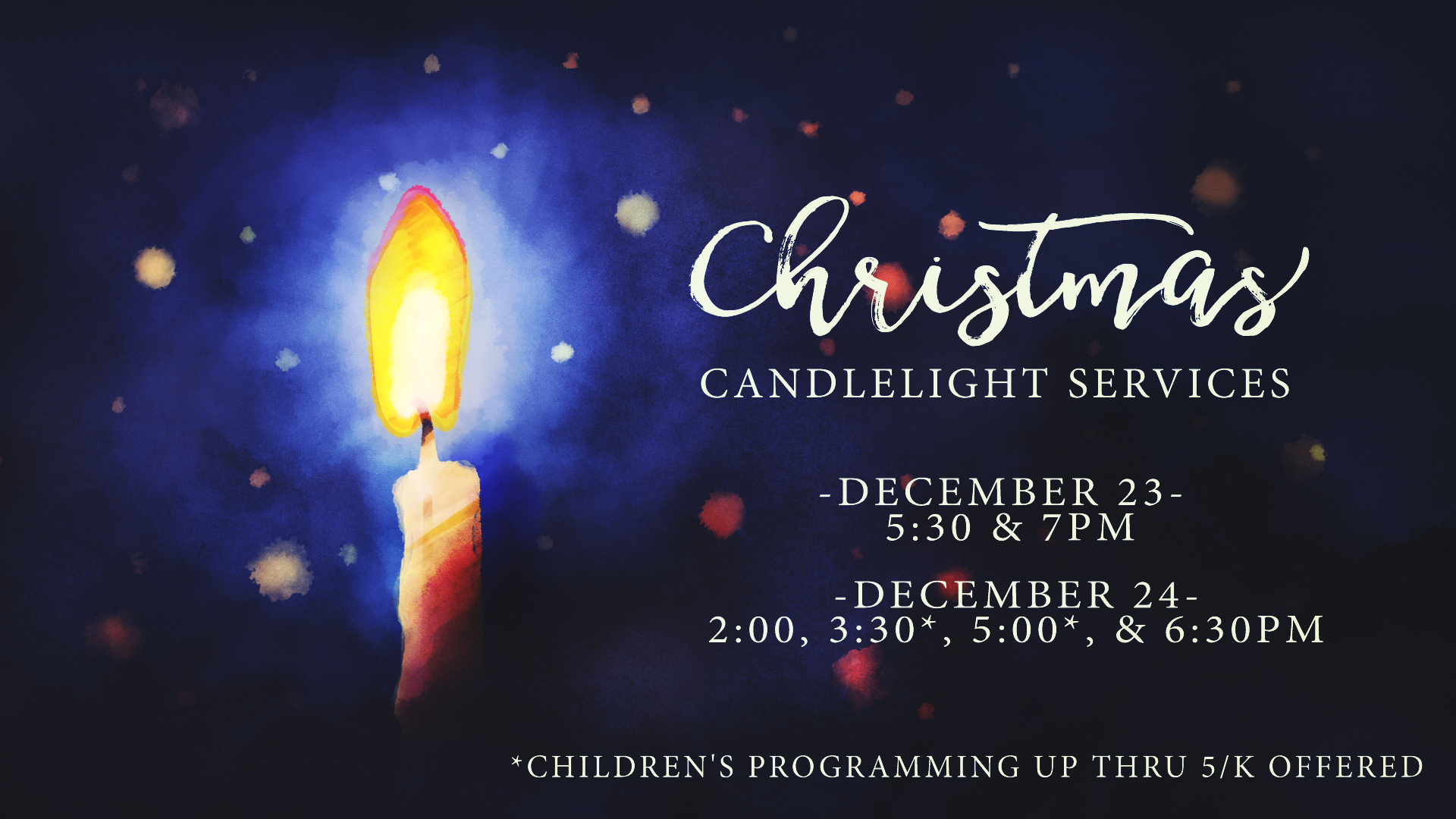 Monday, December 23, 2019
,
5:30 PM - Tuesday, December 24, 2019, 6:30 PM
Service Times (All Services Are Identical):
December 23- 5:30, 7:00pm
December 24- 2:00, 3:30*, 5:00*, 6:30pm

*Children's programming will be available for birth thru 5/K at 3:30 & 5:00pm on December 24.

The story of the first Christmas is an amazing one: a blazing star, angels singing to poor shepherds, a young mother who gives birth next to animals in a stable. But too often these days, the meaning behind the story gets lost in our modern celebrations. This Christmas, you're invited to join us as we go back to find the truth about Christmas and discover how it can help lives today.