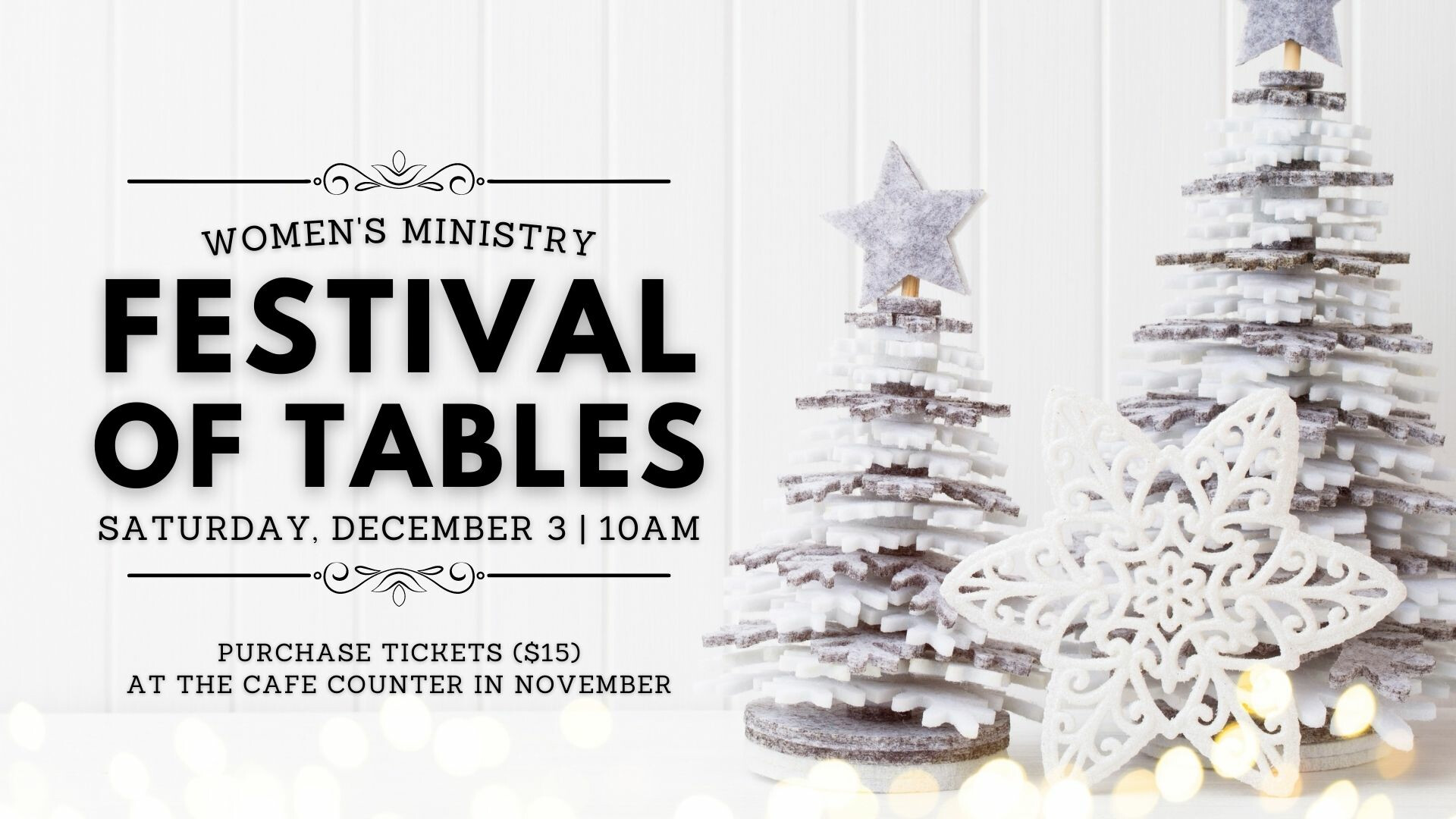 Saturday, December 03, 2022
,
10:00 AM - 12:00 PM
Location: Cafe, 7509 E. Broad Street SW, Pataskala, OH US 43062
All ladies are invited to the Festival of Tables on Saturday, December 3 at 10am. A catered brunch will be provided; gluten free options available. Guest speaker will be Mindy Ross.
In addition to attending, you may also choose to sign-up as a host/decorate a table with a Christmas or winter theme. Tables seat up to 8 people. Cost is $15 per person. Event will start at 10am and end by noon.
For tickets, contact Charlie Laing ( ).