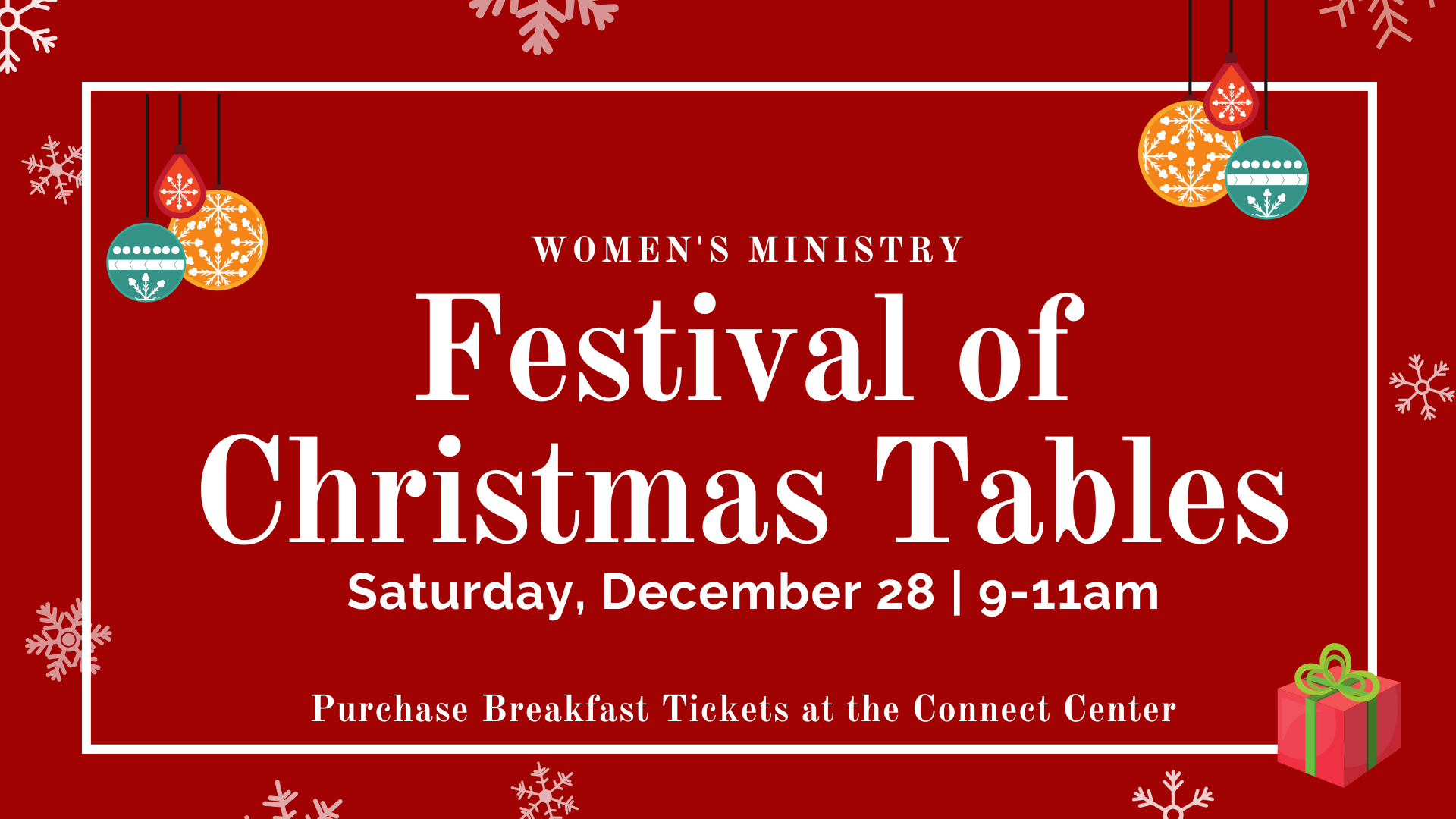 Saturday, December 28, 2019
,
9:00 AM - 11:00 AM
All ladies are invited to the Festival of Christmas Tables on Saturday, December 28, 9-11am (doors open at 8:30am). Guest speaker will be Janet Firebaugh (bio below). Attendees can just attend or are welcome to host a table- decorate the table with a Christmas or winter theme. Tables seat up to 7 people. There will be 5 door prizes and prizes for the table decor based on most whimsical, most creative or best themed. Cost is $10 for adults and $5 for children ages 12 and under. Tickets may be purchased at the Cafe Connect Center beginning Sunday, November 24.
Contact: | 740-739-7664
Speaker Bio
Janet Firebaugh loves Jesus with her whole heart and desires to see women see themselves as Christ sees them. She is married to Jay, a pastor at New LIfe Gahanna, and has two married children in full time ministry. Janet coaches small groups and loves to see families living in community. She also enjoys sharing the Gospel with women around the country.