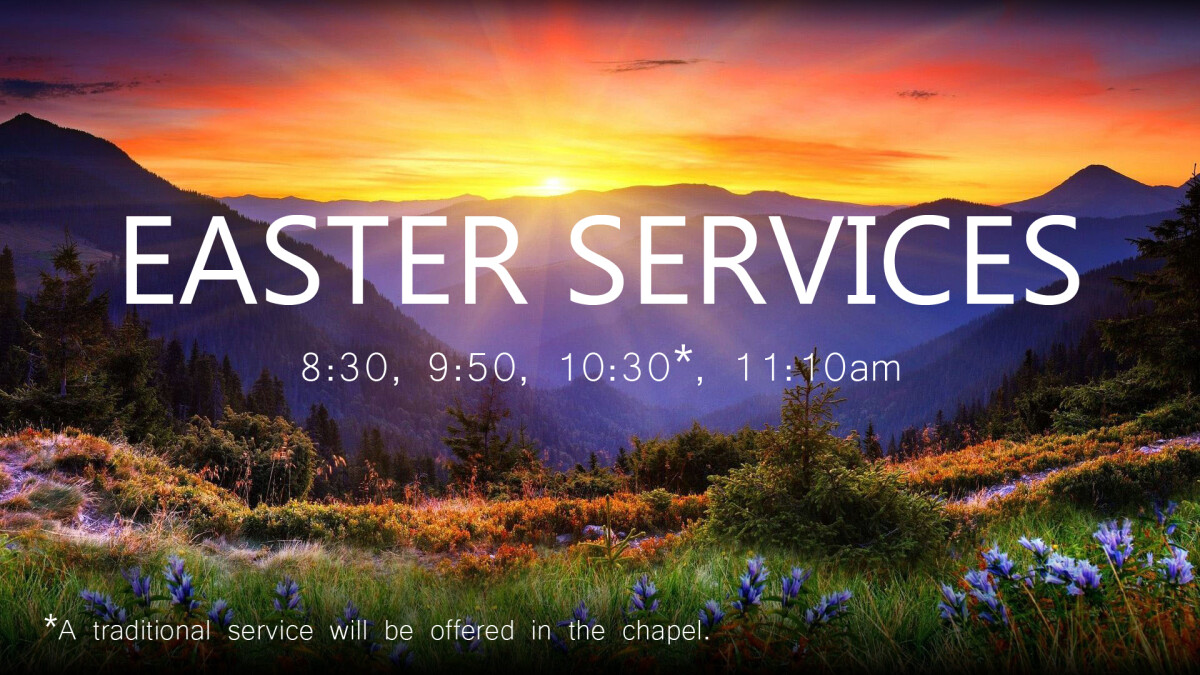 Sunday, April 01, 2018, 8:30 AM - 12:15 PM
On Easter Sunday (April 1), Tri-Village will be offering its standard three services at 8:30, 9:50, & 11:10am as well as a 10:30am traditional service in the Chapel. The traditional service will have live music but a video venue of the Easter sermon.
Children's programming will coincide with the standard three service times so parents please note if you are considering the 10:30am Chapel service.