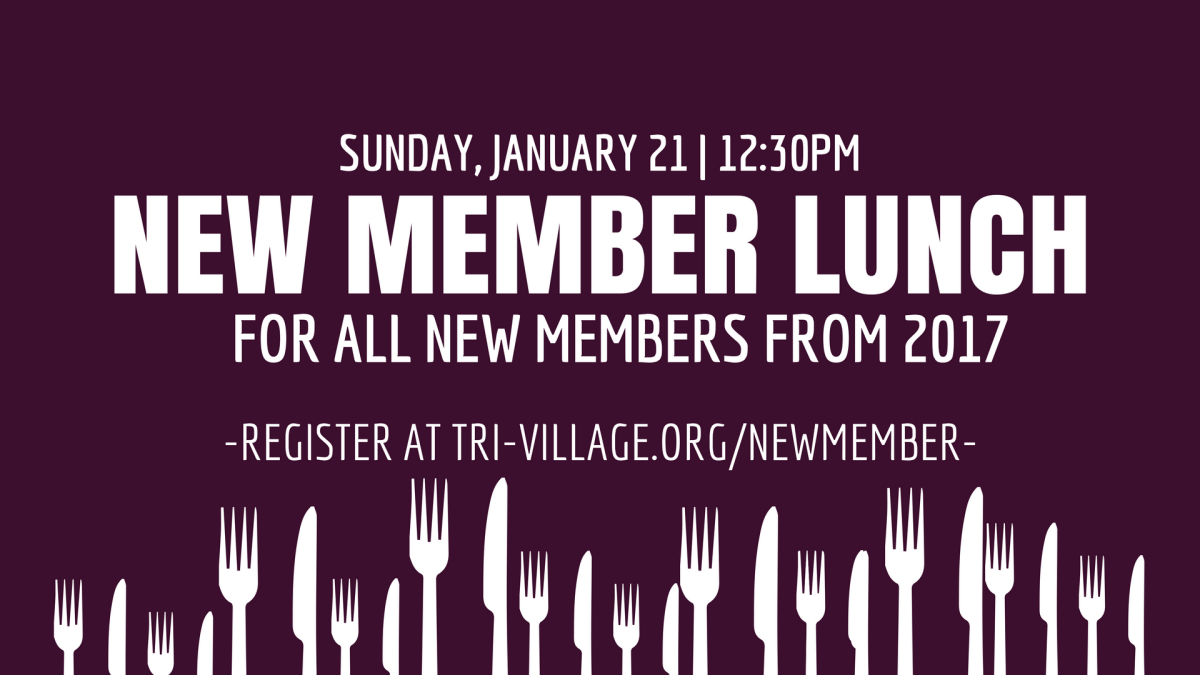 Sunday, January 21, 2018, 12:30 PM - 2:00 PM
We're excited about what God is doing at Tri-Village and want to celebrate at the New Member Lunch. This lunch is for anyone who placed membership or was baptized in 2017. There is no cost, and we promise no one will be put on the spot.

To register, simply fill out the form below. Contact Connections Coordinator with questions.